Jan. 6 committee seeks information from House GOP Leader McCarthy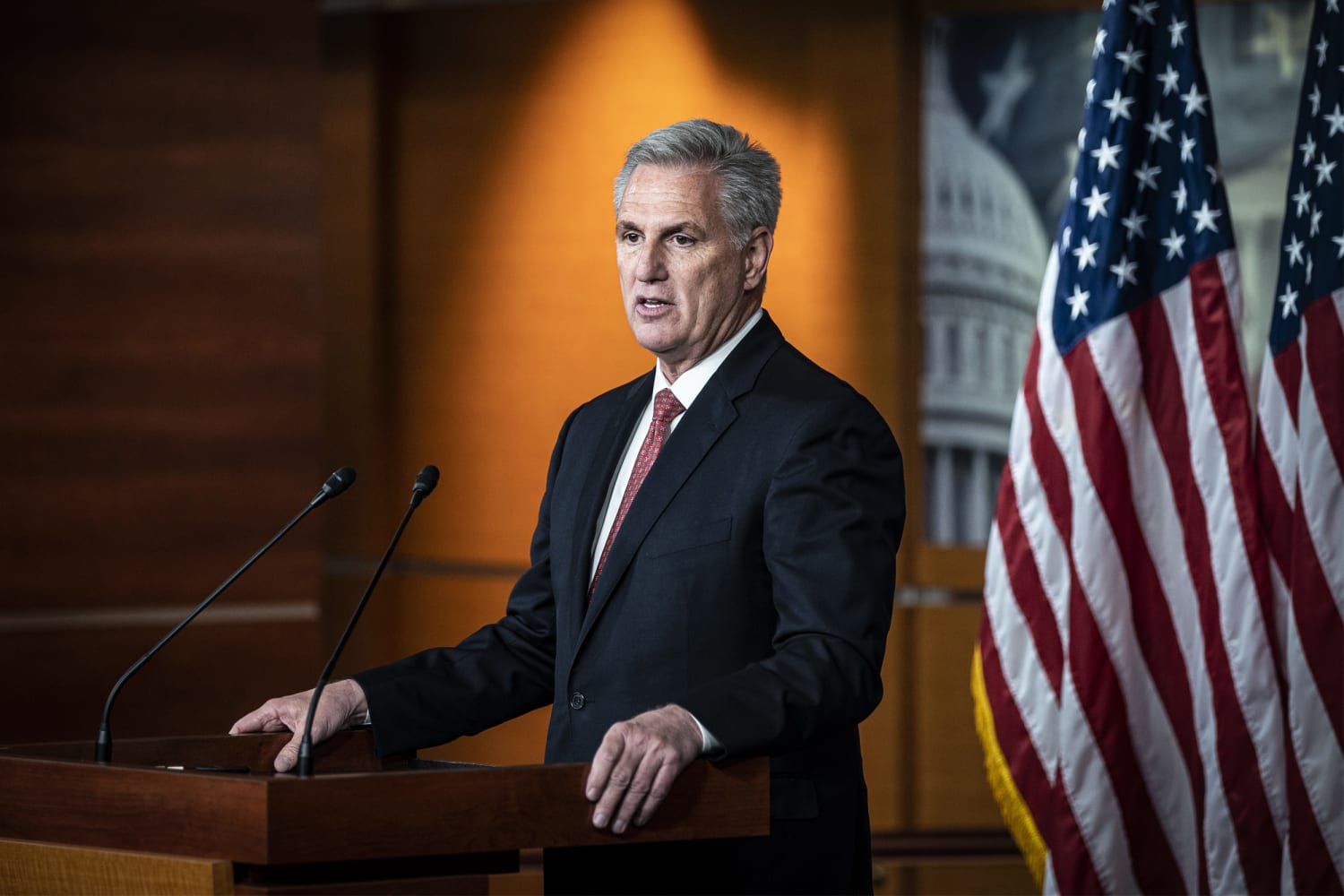 WASHINGTON — The congressional committee investigating the Capitol riot has asked House Minority Leader Kevin McCarthy, R-Calif., to voluntarily provide information about communications surrounding the Jan. 6. attack.
In a letter Wednesday, Committee Chair Bennie Thompson, D-Miss., said he wanted to hear about discussions McCarthy may have had with former President Donald Trump and White House staffers in the days surrounding the riot. McCarthy told Fox News in April that he had a phone conversation with Trump as the attack unfolded.
Thompson on Wednesday also referred to McCarthy as potentially having information about Trump's state of mind and decisions in the aftermath of the riot.
"It appears that you may also have discussed with President Trump the potential he would face a censure resolution, impeachment, or removal under the 25th Amendment," Thompson wrote. "It also appears that you may have identified other possible options, including President Trump's immediate resignation from office."
Trump was impeached in January 2021 for "incitement of insurrection" in a 232-197 vote, with 10 Republicans joining Democrats. He was acquitted in a 57-43 vote in the Senate, with seven GOP senators voting in favor of conviction.
The committee has requested information from two other lawmakers — Rep. Jim Jordan of Ohio and Rep. Scott Perry of Pennsylvania — but McCarthy is the highest-ranking Republican in Congress sought out by the panel.
Thompson, speaking with reporters Wednesday afternoon, said he expects McCarthy to voluntarily cooperate with the committee, but did not rule out a possible subpoena.
"I think it's important that when the leader of the House of Representatives takes to the floor and criticizes the sitting president for what went on, that's significant, and that's why we voluntarily asked him to come and talk to the committee," Thompson said.
McCarthy said in a House floor speech days after Jan. 6 that Trump "bears responsibility" for the "attack on Congress by mob rioters."
Thompson proposed meeting with McCarthy in early February.
McCarthy's office did not immediately respond to a request for comment from NBC News.
Asked in May whether he would be willing to testify about his Jan. 6 conversation with Trump, McCarthy responded, "Sure."